Rising Popularity of Rummy in the Online Gaming Community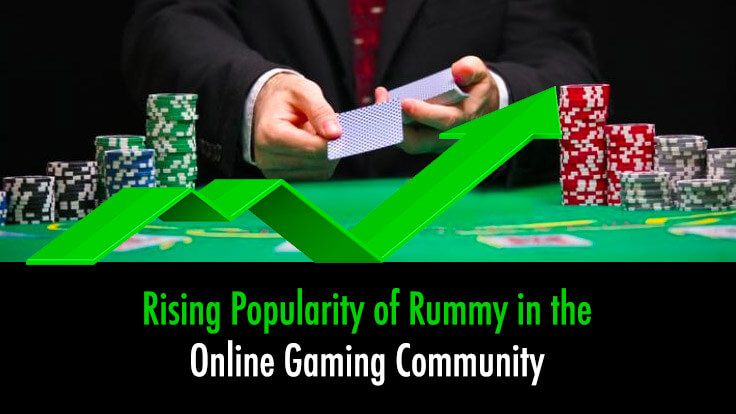 It is common knowledge that rummy evolved as a community game that helped people get to know each other better while having oodles of fun. Today, global digitization has revolutionized how this all-time favourite card game is played. The online gaming industry is thriving like never before – a staggering 310 million online gamers are estimated to take the Indian cyberspace by storm by 2021. If you have not gotten on the online gaming bandwagon yet, we recommend that you give this article a read to understand how you can stay engaged while interacting with players of varied skill levels online.
What Can You Expect from Online Gaming Sites in India?
In today's modern world, you can do many things to kill time online. Online gaming wins users over with its anytime, anywhere feature – all you need is a sound internet connection and a PC or mobile to get yourself started. If you want to try out online gaming in India, here is what you should know:
The online gaming industry blossomed in India at the turn of the century. Before this, the Indian audience did not have access to expensive gaming consoles or a fast, smooth internet connection.
Today, the easy availability of countless high-performing smartphones, the telecom revolution and robust online payment facilities have led to an abundance of PC and mobile games that you can download in just a few minutes.
Most international game-manufacturers study the Indian demographic (one of the largest online game user base in the world) avidly and produce tailor-made versions of their international best-sellers.
Playsimple, 99Games, Zapak and other Indian online gaming companies have carved their own niche in categories like shooter games, adventure and sports games, racing, Bollywood quizzes, etc.
While there are some classics like Counter Strike, Criminal Case, Angry Birds, Candy Crush, etc., others stand out on account of their novelty, innovativeness and thematic elements, including Mafia Wars, ICC Pro Cricket, Teen Patti, Game of Thrones, etc.
Rummy, along with poker, daily fantasy and quizzing are making it rain money for both players and platform owners or hosts, not to mention the manufacturers of their various online gaming versions.
Also, another boost for the gaming industry was the fact that rummy is a legally recognised game of skill that has been okayed by the Supreme Court of India.
India is the fifth largest mobile apps user in the world. Rummy and its many fascinating variants can be played on the go, making it a big grosser even in the Indian mobile app industry.
Come, Explore RummyCulture
RummyCulture has a vast user base of loyal, happy online gaming enthusiasts. Here is why we are worth your time:
We offer a wide array of deals and discounts right from the time you start.
Many free and cash tournaments to help you become a better rummy player.
Cash transactions that are free and safe coupled with anytime money withdrawals.
Round-the-clock customer support.
Check out one of the best online gaming platforms in India – be a part of the RummyCulture family right away!